INKOMPASS: A LOOK BACK TO OUR JOURNEY
INKOMPASS internship program – an initiative from PMI has come back to Vietnam last April. Following the success of last year program, INKOMPASS itself has proven to be the best global internship program in Vietnam and attracted 2nd year students across the country. The expansion of one targeted university in the North as well as an increase in activation activities has created a big impact. The number of total application received in the North is 3 times higher than last year reaching 632 applicants after 4 weeks of activation. Besides that, 30 online channels are reached to introduce and advertise INKOMPASS to their audience. After 4 weeks of application, we receive 1,754 application forms which is 52% exceeded 2016 number.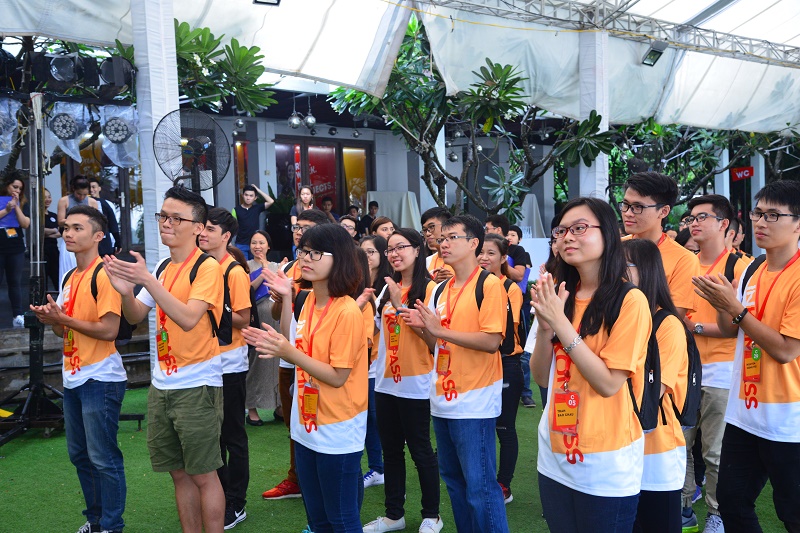 INKOMPASS candidates participating OGA.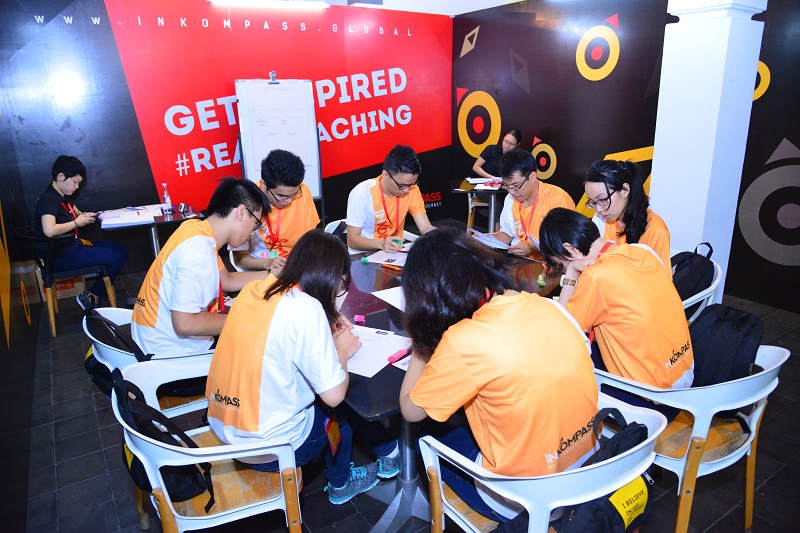 Spending a whole day working on real business challenges
On 14 June, after the online selection process, top 32 students were invited to the main event of INKOMPASS which is On-Ground Assessment (OGA). The students were not only assessed and evaluated via different round, they were enjoyed our fun and unique activities of the Appreciation Party in the evening. After OGA, we are glad to welcome 7 interns batch 2017 to join VPMBr family. 2017 is also the first year that our affiliate welcome 2 generations of INKOMPASS interns, with the return of 4 interns batch 2016.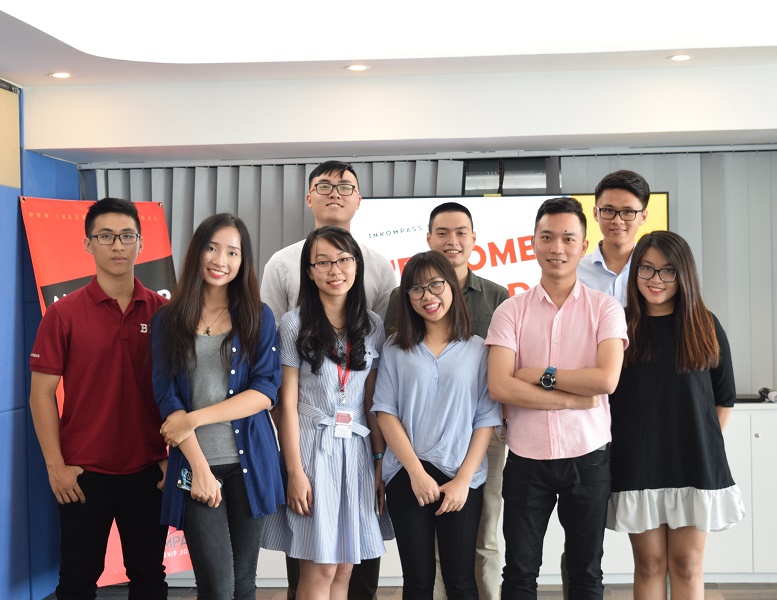 INKOMPASS Interns batch 2016 & 2017 on their onboarding day.
During their onboarding week, the interns participated in welcoming meeting with coaches and sponsors, as well as took part in training and organized a bonding party which gathered everybody in Head Office. For 6 weeks working at VPMBr, the interns had collected remarkable experience. Meetings with their coaches, joining discussions with each other about the project or attending market visit brought lots of learning points to the interns and helped them getting know the business. Hoang Thi Thanh Trang – intern of Corporate Affairs shared about her project: "If there is one adjective to describe the project, I would choose the word "uncomfortable" because discomfort was the prevalent feeling I felt each time I did a new task. However, after six weeks, I realized that discomfort was indeed what made me grow so fast. By willingly do uncomfortable things, I learnt new skills, became bravers and strongers than ever before". The interns also spent their time to connect with each other and to connect with colleagues by joining company's event outside working hours.
Interns having discussion about their project works.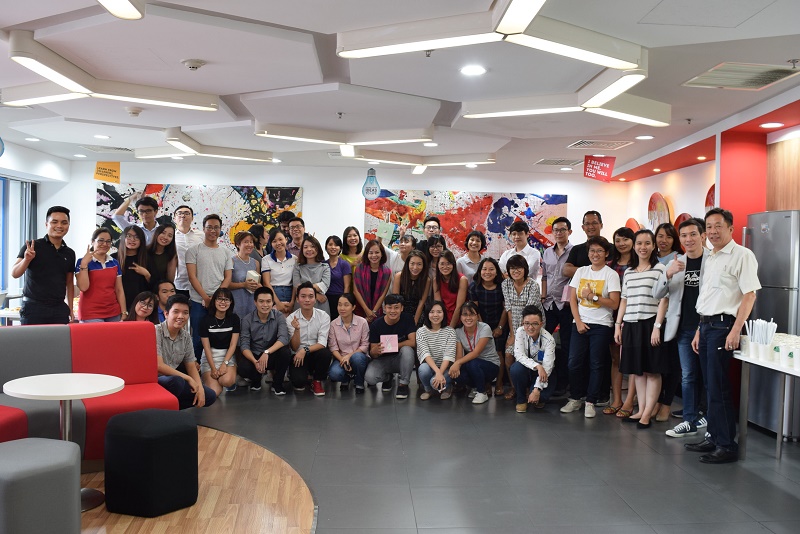 Graduation Event hosted by INKOMPASS Interns to express appreciation to VPMBr colleagues
The last week at VPMBr was tough and busy to the interns since they had to stand in front of panel of managers to present about project result and to receive straightforward feedback of their performance. In the last hours of the final day, a cozy Graduation Event had been organized by the interns to express their appreciation towards their sponsors, coaches and the whole organization. Nguyen Huu Nhu Nguyen – INKOMPASS intern batch 2016 looked back at her 2-year journey and shared: "Coming back for another cycle with a more realistic project to work on, I had more broad and mature view on how the company works, how each employee's job affects business as a whole. It triggered my interest for VPM business, as I got a chance to realize how I can contribute for its growth in the future. Can't wait to come back!"
Summer ends, which mean the interns have to continue their schoolwork. We cannot wait for their comeback and for the return of INKOMPASS 2018.